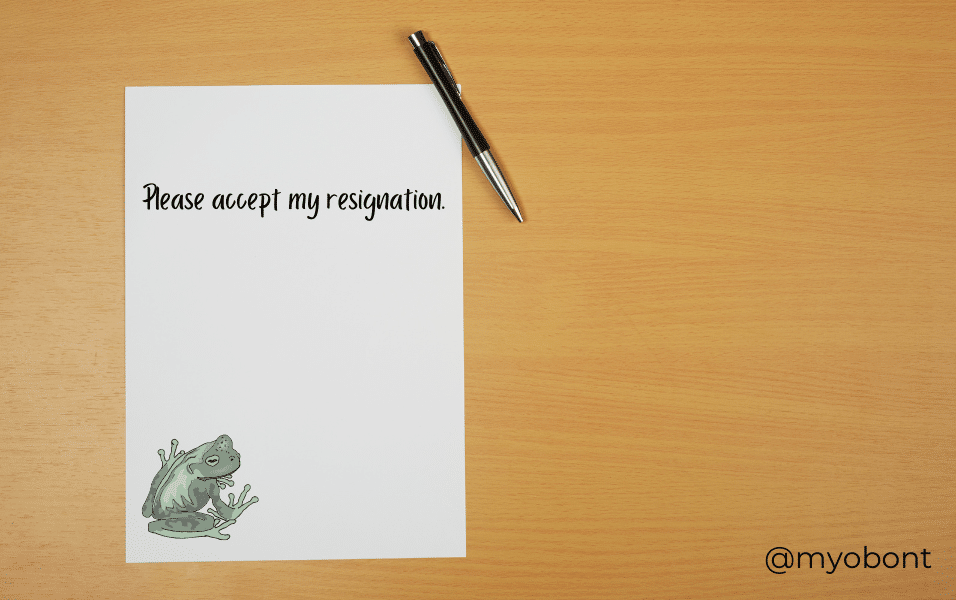 There is little doubt that the pandemic has left nearly everyone in a state of restlessness. Every day seems to bring new concerns, both in our personal and professional lives. We are navigating through difficult times, which include health concerns, rising costs, and other factors. All of this has many people re-examining their lives and changing their priorities.
One of the most significant changes companies have experienced in the past several months involves the loss of talent. Business owners worldwide are now dealing with the pandemic's repercussions as their once loyal staff began to re-evaluate their careers and leave in record numbers. Economists in the USA first coined the phrase "The Great Resignation," and it's a fitting description.
Majorities of USA workers who quit a job in 2021 say low pay (63%), no opportunities for advancement (63%), and feeling disrespected at work (57%) were reasons why they quit, according to Pew Research Centre survey results from earlier this year. (Source: https://www.pewresearch.org/fact-tank/2022/03/09/majority-of-workers-who-quit-a-job-in-2021-cite-low-pay-no-opportunities-for-advancement-feeling-disrespected/).
Employers should prepare for a surge of resignations from Canadian workers
Until the beginning of this year, Canada had not experienced the Great Resignation in the same way that America did.  However, what caused a staggering number of Americans to quit their jobs appears to be in motion in Canada. The majority of people who are voluntarily leaving their jobs falls into one of two categories:
Workers on the front line
The pandemic's added stress and hardship reignited the belief that these workers deserve better working conditions. Their reaction stems from how they believe they have been treated by employers and/or clients.
Work-from-home professionals
Over the past two years, employees have proven they can be just as productive working outside the office. As a result, many have chosen to quit their jobs rather than return to their offices. Employees are increasingly choosing to work for organizations that offer hybrid or remote working arrangements after the pandemic gave them a taste of working from home.
It's realistic to anticipate an increase in the number of Canadians who decide to change occupations in the upcoming year, though perhaps not at the same rate as in the USA. According to the most recent business outlook survey from the Bank of Canada, "several businesses expect labour shortages to negatively impact their plans. Many firms reported offering higher wages when competing with other businesses to recruit workers." (Source: https://www.bankofcanada.ca/2022/07/business-outlook-survey-second-quarter-of-2022/).
How to avoid 'The Great Resignation' at your business
As with any other business issue, we must first try to understand why our staff wants to quit or change jobs. Here are some approaches that a business facing a loss of talent may wish to consider:
Two-way communication is perhaps the most critical aspect of retaining and attracting new talent. Ask your people what is important to them and remember to listen carefully.
Understanding and supporting your staff's priorities is critical for developing new work arrangements, allowing for flexible work schedules, and encouraging work-life balance.
Provide your people with all the tools they need to succeed in their work.
Workplace flexibility is a must to attract and retain talent. It is becoming increasingly clear that flexible working has irreversibly changed the workplace, and there is no going back.
Mutual trust is essential for successful flexible working. Remember that you hired your staff based on their skills; as a result, you should have confidence in them to perform their duties efficiently without needing to see them at a desk each day.
Real-life examples of those who made the leap
At this point, many of us have either considered leaving our current jobs or know someone who has. Leaving a job is never easy, but sometimes you know it's the right thing to do. We recently interviewed some people who resigned from their jobs and asked them 2 questions. Each provided personal insights into why they left their jobs and what their employers could have done differently to change their decisions. We've chosen 3 to share:
Contact #1:
What made you decide to quit your job? My choice to quit was due to my mental health. My job was negatively affecting my relationships with my coworkers, family, and my home life. I couldn't continue to work in an environment where I didn't feel that my boundaries for my personal health were being respected.
Is there anything that would have made you stay? The only thing that could have made me stay would have been a complete change in attitude from my boss and a commitment to respect my decisions. I'm not sure I would have been able to stay since there was already damage done and promises of change were never carried out.
Contact #2:
What made you decide to quit your job? I wanted to quit my job because I wanted to travel for longer than my vacation would allow.
Is there anything that would have made you stay? I don't think my employer could have done anything to get me to stay. If they offered me a leave of absence, I would have taken it and still been employed there. No realistic raise would have changed my mind. My employer had a fair compensation package. My priorities were elsewhere.
Contact #3:
What made you decide to quit your job? I started feeling like I was losing my happiness and personality. I felt like I was going inward as a human. Work was just a routine and nothing more.
Is there anything that would have made you stay? If my employer had trained me properly and kept their promises that they made when hiring me.
Over to you
Regardless of why you are thinking of leaving your current job (or have already done so), it's good to know you are not alone. Take time to figure out what is most important to you, such as your family, supporting your health, taking time to travel, etc. Chances are, there is an employer who needs someone with your skill set on their team and is prepared to collaborate with you to make it a win-win situation.
Written by: Jennifer Hanford, MYOB Blogger