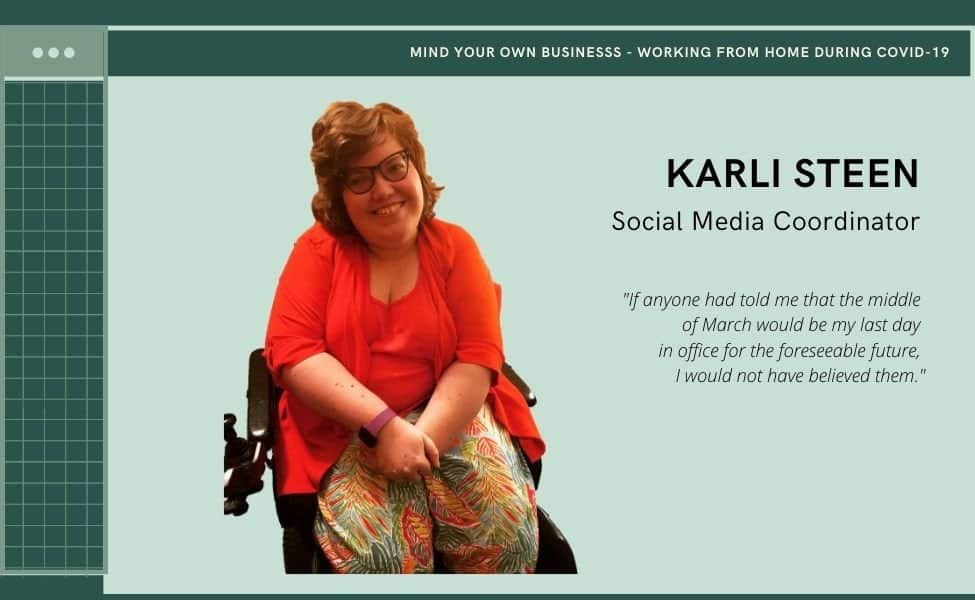 If anyone had told me that the middle of March would be my last day in the office for the foreseeable future, I would not have believed them. When COVID-19 began, it felt like something from my childhood dreams. I thought staying home in your pyjamas and doing something you love was the ultimate goal. As it turns out, I was only partially right.
If this experience has taught me anything, it's that we are social creatures who need some type of connection. I didn't realize how much I would miss sharing a space with the uniquely diverse people that can be found at Innovation Works. I was in the office on Wednesdays, which included a lunchtime gathering known as Salad Club. I remember striving to finish as much work as possible before lunch, in anticipation of good food and conversation. Although I was an eager participant, no amount of salad could prevent me from grabbing an afternoon snack at Edgar & Joe's, the in-building coffee shop. My visits were so regular that the staff nearly had my order memorized.
I wish I could tell you that my three cats are helpful and engaging coworkers, but the only thing they help with is the occasional distraction and the reminder that I need to take a break. If you're like me and have to start working from home, the most important piece of advice I can give is to find some sort of balance. For me, that means still enjoying the comfort of pyjama pants, while making a point to be put together on the top. It's important to stay connected to others however you can. Express your feelings, and tell others how you are doing, because we're all in this together.